Founded in 2011, Covis Pharma is a private equity backed global specialty pharmaceutical company that markets therapeutic solutions in 50+ countries, for patients with life-threatening conditions and chronic illnesses. Our purpose is to turn untapped potential into global medical therapies that improve our patients' lives. Apollo Global Management, with $455 billion AUM, is the private equity sponsor of Covis Pharma.
Headquartered in Luxembourg with operations in Switzerland, United States, Canada, and the Netherlands, our success is driven by a diverse and experienced team of talented employees worldwide. We operate established therapeutic franchises in respiratory, hospital, and specialty care, through novel commercialization and clinical development strategies. We continue to evolve as a leader in the global healthcare landscape and remain steadfast in our commitment to providing highly efficacious therapeutic solutions to patients at affordable prices.
We turn untapped potential into global medical therapies that improve our patients' lives.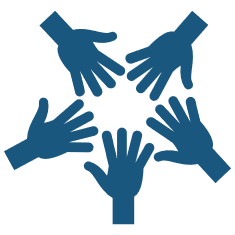 One Team
We believe in collaborative teamwork to achieve common goals
Relentless
We are relentless in the pursuit of our mission to serve our patients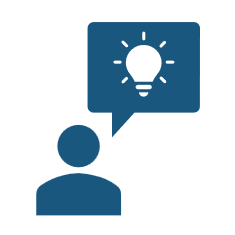 Agile
We embrace change, take smart risks, and learn from our mistakes
Genuine
We build trust through transparency
Do the Right Thing
We put patients first by being honest and accountable in all our actions
By joining Covis Pharma you will be a part of a globally diverse, dynamic, and passionate team with a vested interest in your personal and professional career development. You will be able to provide input into impactful decisions and be a part of shaping our company's future. The skills and business insight you will gain will serve as an invaluable foundation towards your future career aspirations. We offer industry leading compensation & benefit packages with the ability for some roles to earn equity linked to the future success of the company. We also offer competitive opportunities for accelerated career advancement, leading work-life balance policies, and a global hybrid home/office-based model that enables employee empowerment, flexibility, and increased productivity.
Our inclusive company culture encourages all employees to speak up and share their ideas, opinions, and proposals. We strive to bring together unique perspectives and embrace diversity of thought. We actively seek to hire and develop the best and brightest team members from all backgrounds, ensuring our continued success and sustainability into the future.
Join us, have fun, make an impact, and leave your legacy!
Fraud Recruitment Disclaimer
It has come to our attention that fraudulent and fictitious job opportunities at Covis Pharma are being circulated on the Internet. Prospective candidates are being contacted by certain individuals, mainly through telephone calls, emails, and correspondences, claiming they are affiliated with Covis Pharma. Covis Pharma would like to confirm that it does not:
 

Send job offers from free email services like Gmail, Rediff mail, Yahoo mail, Hotmail, etc.;
Request payment of any kind from prospective candidates for employment or any sort of fees;
Authorize anyone to either collect money or arrive at any monetary arrangement in return for a job at Covis Pharma; and
Request or require personal documents like bank account details, tax forms or credit card information as part of the recruitment process.
However, sometimes recruitment is done through professional recruiting agencies and platforms. In such cases, offers are always made directly by Covis Pharma and not by any third parties. All our job vacancies are published on our official Career Site (https://covispharma.com/careers).  Should you have any doubts about the authenticity of an email, letter or telephone communication purportedly from, for, or on behalf of Covis Pharma, please send us an email query at [email protected] before taking any further action in relation to the correspondence.